Switch

by
Janelle Stalder
Description:

All's fair in love and war.

Two thirds of the world's population has been wiped out, devastated by the worst war earth has ever seen. Still standing amongst the ruins is a mind reader who finds herself on the wrong side of the war. Everyone does what they must to survive. When the rebels bent on bringing down the New World leader start to rise up, it is her job to make sure they stay down where they belong. That is, until one rebel sneaks past her defenses and into her heart. Love will blossom from the ashes, but will it be enough to save them, or will it mean the end of them both?
About the Author:
Janelle Stalder was born and raised in Brampton, Ontario. At an early age she developed a love for literature. Her debut novel, Eden, was the first book in a series of four, released in September of 2011. The second book, Eden-West, was released in July of 2012, and the third book, Eden-South was released in March of 2013. The fourth book of the Eden Series, Eden-East, will be release at the end of 2013. She is a strong supporter of other independent authors, and loves to interact with her readers. When she's not writing, Janelle is at home with her husband, two children, Aiden and Elora, and her two furry children, Alice and Lily. She now resides in the small town in Ontario in her old, possibly haunted, century home.
Social Links:
Website
●
Twitter
●
Facebook
●
Goodreads
Buy Links:
Amazon
● B&N
● Smashwords
● Kobo
Tour Coordinator: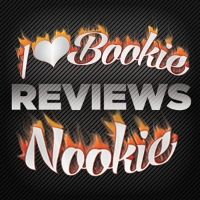 Please check out the other stops on this tour today:
Check out the entire schedule of the 18 Holiday Party Blog Tour stops & participating bloggers HERE.