Stricken Desire

by
SK Logsdon
Description:
Innocent, twenty-four year old Emily Bronwyn is thrown into the world of Rock N Roll. When her best friend Stacy calls upon her to help him co-manage Stricken's, music tour. It doesn't take long for her to bump heads with the hottest rock star on the planet. Stricken's lead singer Johnathan Striker who's most famous for being a womanizing male whore. But what he doesn't realize is, he's just met his match. When Emily refuses to tolerate his mouthy antics or bed him. Even though it's hard to resist the charms of such a handsome and infuriating man.

Returning home to Indiana during a short tour break, Emily gets shoved into a different life she never thought possible. Passion is the new driver in her life and her innocence is officially a thing of the past. What will she do now? But embrace the new cards she's been dealt.

Book One- Stricken Series.

Caution: This book contains heavy adult sexual content, profanity and bisexuality. For audiences 18+

(Stay tuned for Stricken Unveiled this book is not HEA.. yet)
Review:
Loved it! I have to admit going into this book I didn't know much about it. I heard rockstar romance and had to read it. I mean who doesn't love a good Rock God??!! My point being that in the beginning I wasn't sure who the main male lead was going to turn out to be. It could've been one of three and I think I would've been happy with any of them. I loved the banter between Johnathan and Emily. She is definitely a fiery redhead! If you love rockstar romances as much as I do then you just have to read this one! I really need book 2 now!!
About the Author:
S.K Logsdon is the author of three series; Stricken Rock, Attraction, and The Circle of Blood. She writes erotic romance novels, full of steam, unpredictability and sass.

A stay at home mom for the past nine years, S.K Logsdon loves her three daughters and three step-kids. Is an avid TV show junkie, book addict and coupon queen.
Social Links:
Website
●
Facebook
●
Goodreads
Buy Links:
Amazon
● B&N
● Smashwords
● Kobo
Tour Coordinator: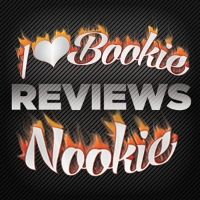 Please check out the other stops on this tour today:
Check out the entire schedule of the 18 Holiday Party Blog Tour stops & participating bloggers HERE.